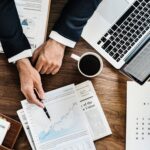 Program Overview
Do you love working with children? Do you want to play an important role in their cognitive, physical and social development? Our Early Childhood Assistant diploma program gives you the skills, training and experience to pursue this rewarding career path. Our program combines instruction and seminars with field-related practicums in an infant, toddler and pre-school setting so you graduate with knowledge and confidence. We focus on the communication, observational and curriculum planning skills that are essential in this field, and provide a strong understanding of child education, development and nutrition.
Key Program Modules
Introduction to Early Child Care and Education
Child, Family & Community
Introduction to Child Development
Health & Safety
Introduction to Prenatal, Infant and Toddler Development
Observation Skills
Nutrition
Curriculum Planning
And more!
Career Opportunities
With your new skills, training and knowledge, you can pursue employment opportunities in kindergartens, childcare centres, community centres, after-school programs, religious organizations and more. Graduates are qualified for a range of related positions, including daycare worker, early childhood program assistant, early childhood educator, nursery school aide and home-based childcare provider.
Program Length:
44 weeks
Program  type:
Diploma
For more Information on our Early Childhood Assistant diploma program, please contact us at 905-864-9729 or email us at [email protected]. We are here to help you fulfill all your career ambitions!